Looking for information on Realtime Reporting in Colorado? The National Network Reporting Company is pleased to announce their latest page of information: "Is Realtime Reporting for You?" Some people don't know exactly why realtime reporting may benefit their case better than other types of court reporting, and this page serves as a resource to learn more. Attorneys, paralegals, and simply curious readers alike can turn to this page to learn why realtime reporting is beneficial, and how it differentiates from other forms of court reporting.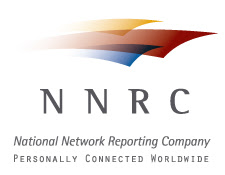 With our partnership in the NNRC, one call to AB Litigation Services and we can schedule any litigation service for you across the country.  Realtime reporting is a service that attorneys can book  no matter where in the world they are or where they may need realtime reporting. As an international court reporting resource, the NNRC is partners with firms from Seattle to London. This allows clients to schedule a service no matter where work takes them, something that is valuable for all legal professionals. 
Each NNRC partner goes through a strict vetting process to ensure their firm's quality of litigation support, accuracy, and customer service. Because each firm must meet this specific criteria, attorneys never have to worry about whether a firm will live up to their expectations. Each partner can deliver on the same level of service as the last.
The NNRC offers full litigation support. On top of realtime reporting, attorneys can book a legal video service, a trial support service, and any other number of services all in one location. The time-saving resource is a game changer for busy legal professionals.
Realtime Reporting in Colorado
Whether you need realtime reporting in Colorado or anywhere in the country, AB Litigation Services can get it covered for you.