Court Reporters with AB Litigation Services.
In this series, we highlight our services and how our team can support you throughout your case. We handle the details so you can focus on the best outcome for your client!
We understand the challenges you face in seeking successful resolutions for your clients. Having served the Colorado legal community for over 60 years, we are committed to providing you with the personalized litigation support services necessary to meet these demands.
Whether you require Court Reporting, Legal Videography, Alternative Dispute Resolution, DRT/Transcription, Trial Presentation, Document Services, Interpreting, or Conference Room Rentals, we have you covered.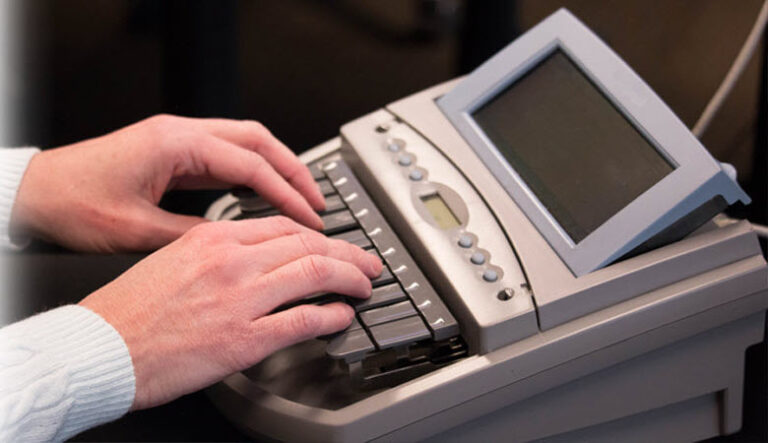 Court Reporters | AB Litigation Services

Our team of certified court reporters are among the most experienced in the industry. Whether it's a complex deposition, arbitration hearing, or courtroom proceeding, our team excels in producing verbatim records accurately and on time.
While Colorado is our home, we provide court reporting services worldwide. We offer flexible scheduling options, remote appearances with personal support, exhibit management by request, and complimentary conference rooms at our Downtown, DTC, and Fort Collins office locations. When receiving your final transcript, we include each of the most common formats and immediate online access to all documents and invoicing. Additionally, should you need assistance, rest assured a member of our team will be there to help.
We remain a local family-owned business dedicated to providing you with the very best in litigation support services. Let us show you the family difference.
You can learn more and schedule online by clicking the button below.