With the increase in providing many litigation services remotely, knowing who you are doing business with matters today more than ever.  Unlike many new providers "claiming" to be local, AB Litigation Services in Colorado has served the Colorado legal community since the 1960's and is proud to be the largest locally owned and family operated court reporting and litigation services firm in Colorado. 
Additionally, if your litigation services needs take you beyond Colorado, we can handle that too.  Since 2009, we have been an owner partner in The National Network Reporting Company (NNRC), the largest independently owned network of litigation service providers in the country.  This allows you to have a single local point of contact to handle your court reporting and nationwide litigation service needs. 
We live here, we work here, and we continue to prioritize personalized service no matter how big or small the case.  Let us show you the family difference where respect and impartiality still matter at AB Litigation Services in Colorado.
History of the NNRC
Since 1985, The National Network Reporting Company (NNRC) has provided legal services to a wide variety of clients and handled over 10 million depositions. The NNRC is one of the largest international court reporting (or stenographer) and litigation services support companies, compiled with the most experienced, independently owned and operated court reporting firms all over the world.
A single local point of contact to handle all your nationwide needs. From Denver to Hong Kong, we have you covered.
With so many different search engines mudding the water, it seems near impossible to find a timely and reliable court reporter out of state. Our connection with the NNRC makes that search a breeze. One call to AB Litigation Services and we will handle everything, from scheduling to billing.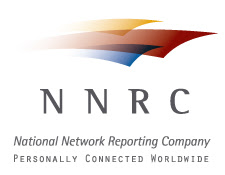 Trusted partners you can rely on.
While anyone can apply to be a partner of the NNRC, not everyone is accepted outright. Partners must be recommended to the NNRC and go through a comprehensive review to assure that they meet the standards in place by the NNRC. Firms must be accurate, timely, professional, experienced, and have a "reputation for ethical, responsive customer service," as laid out in their terms. The NNRC is dedicated to providing quality service to each of its clients, and that starts with offering talented and dedicated personnel.
Not just court reporters, but full litigation services in Colorado and Nationwide
AB Litigation Services and the NNRC offer more than just court reporters. A wide variety of litigation services from legal video to trial presentation help shape the company as a premiere legal resource. The top-of-the-line equipment provided are guaranteed to give a client the best quality video and audio possible—as it is so important for preservation and documentation. These services are intended to fit all types of law, so any lawyer can come to the NNRC and be granted whatever service they need. Each partner utilizes the latest innovations in technology no matter the service requested, because that is the easiest way to yield the best results.
With easy access and booking for any legal necessity, AB Litigation Services along with our partners with the NNRC are the only source for state-of-the-art deposition technology and court reporting professionals a law professional needs.
To learn more about how we can help you with your litigation services, remote depositions and court reporting needs, call (303) 296-0017 or schedule online HERE.