If you need a remote deposition in Colorado, AB Litigation Services has you covered. We can cover your remote deposition in Denver and throughout Colorado. Additionally, if your remote deposition need takes you beyond Colorado, we can handle that too. We are partners in The National Network Reporting Company (NNRC) the largest independently owned network of litigation service providers in the country. This allows you to have a single local point of contact to handle your nationwide needs.
NNRC ANNOUNCES REMOTE DEPOSITION PAGES
The National Network Reporting Company (NNRC) has announced the latest additions to their directory of firms that offer remote depositions. With the global pandemic still causing many professionals to work from home, it is crucial that attorneys have access to remote deposition services. This page breaks down where attorneys can find court reporting firms that offer remote depositions in their area by city.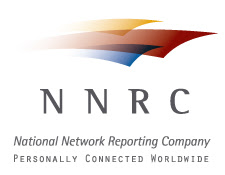 Remote Deposition in Colorado with easy scheduling
With one call or online request, AB Litigation Services can take care of all your scheduling needs whether your remote deposition in Colorado is needed here or throughout the country, we can get it scheduled for you through our partnership with the NNRC.
The National Network Reporting Company is the leading litigation support resource for attorneys in the United States. The NNRC understands that court reporters help win cases, which is why they only partner with top-tier firms to create the best database of reporters possible. These firms must go through an in-depth vetting process that assures their quality of customer service, their efficiency, speed, and accuracy.
We live here, we work here, and we continue to prioritize personalized service no matter how big or small the case. Let us show you the family difference where respect and impartiality still matter.